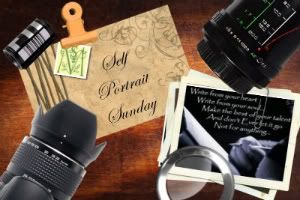 Oh, my poor little meme has never quite caught on. So sad. Funny, people just don't like taking pictures of themselves but when we are old and gray and have a lot of people pictures of obscure things what then. I much prefer to think I am going to live into my Golden Years and will cherish all photos of me looking younger and full of life's promises.
Here I am after coming back from dinner with my little family in town. We went to a "new for us" place. It was just Ok. Nice view, OK food but the atmosphere was a bit old and pathetic.
Join me this week and show your smiling face.