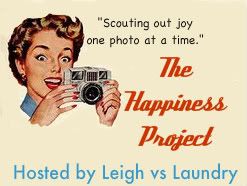 This is so easy but also so very hard. There is a ton of stuff that makes me happy.
A good sale
Amazing weather with a slight breeze
A good hair day
A good book
My husband in a good mood
My kids asking me to lie down with them
My girlfriends phone calls
Ahhhhh the list goes on and on
This is one of my favorite pictures of all time. I call it scene stealer and it is from 2008. I was taking the picture of Handsome but after downloading the photo, it was Goddess that caught my attention.