Back in May, I mentioned briefly that I am a
Pearista
for
Pear Tree Greetings
.
Pear Tree Greetings is a company that believes in creating products that the "normal" people can actually afford. They specialize in unique photo cards and paper products such as the following:
Birth Announcements
Thank You Cards
Photo Thank You Cards
Address Labels
Baby Shower Invitations
Graduation Announcements
Photo Holiday Cards
Christmas/Holiday Cards
The best part of Pear Tree Greetings is the quality, the price and the selection. I received personalized note cards which I have used almost all of them.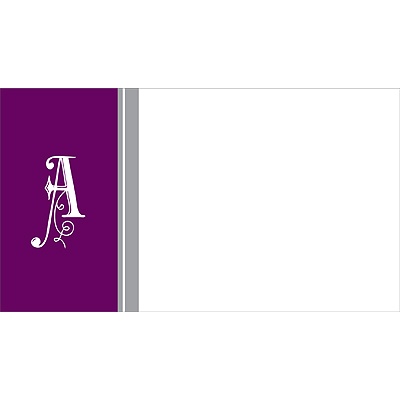 Note cards, hand written letters and greeting cards have taken a back seat to email and Facebook. However, I have one friend who still sends notes and special cards out of the blue. (I used to but don't know when I stopped doing this.) Getting mail from Stephanie always makes me smile. The notes are sometimes just a quick, I miss you or she sends a magnet that she found that I may like. It is such a simple gesture but in a busy, world, her taking the time means so much.
This brings us to the reason I started this post.....Pear Tree Greetings has a new collection of
personalized note cards.

I don't know about you guys but if someone gives me a card, letter, note, picture, I just can't throw it away. I have three special boxes that house notes from my mom, my dad, friends, boyfriends, girlfriends, co-workers and more. I don't get to look at them often but when I am feeling down or just want to reminsice, I pull one of the boxes out and read them. They bring back so many memories.
The notes that probably stands out more than others are the ones from my Grandmother and they aren't even for me, they are for my children. My Grandparents are in their mid 90's and while I don't get to see them much, I know just how lucky I am to have them in my life at the age of 43. The notes were address to my children and come sporadically but they always talk about my love for them and stories about my mother, their daughter, my children's grandmother who died when I was 12. I love hearing the stories and knowing that they are coming from my mother's mother makes them that much more special.
In honor of these special moments, Pear Tree Greetings is giving one of you a free set of
personalized note cards
(up to 16 cards) from their new collection.
To Win:
Pear Tree Greeting wants to know, have you ever received a hand-written note from someone that you saved, because it meant so much to you? That you pull out every now and again, because it brings a smile to your face. Or, is there someone you feel that could really use a note from you right now? A friend that's going through a rough time in a relationship, letting her know you're there for her. Your mom, just an out of the blue card telling her how much she means to you. Your husband, thanking him for supporting you, loving you, and being the husband that he is. A blogger friend that you've maybe never met in person but just want to tell them how much their friendship means to you.

CONTEST ENDS: July 25, 2010 at Midnight

US ONLY!
For Extra Entries:
*Blog about this, and leave me the link for (3 extra entries) (each entry must be separate)
*Follow my blog (2 entries) (each entry must be separate)
*Like Pear Tree Greetings on
Facebook
*Subscribe to
Chotskies
*Follow me on
Twitter
, leave your twitter name
*Enter another giveaway on my blog and let me know which one.
*Comment on a non-giveaway post and tell me which one.
*Tweet this giveaway and leave your link
*Become a fan of Maria's Space on
Facebook
*Add me to your blog roll and leave the link
*Follow me under networked blogs (on my left side bar)
*Add my main button to your side bar

Do not leave entries in the comment section,
those are for comments about the post only!!!!!
spend $29 on your purchase of
Birth Announcements
,
Moving Announcements
,
Photo Cards
,
Baby Shower Thank You Cards
and more!
Use code PEARJUL10. Shop
Pear Tree Greetings
.