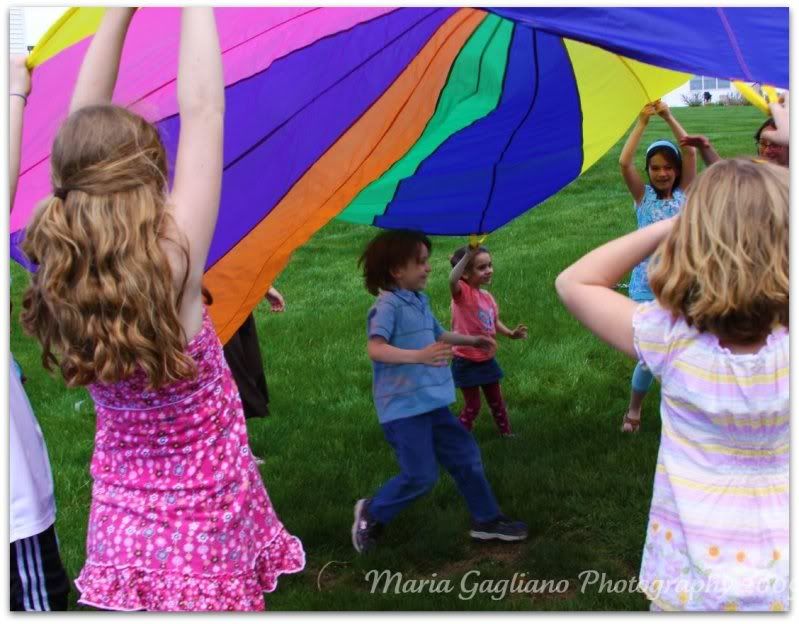 This was my son this weekend at my friend's yearly Spring Hunt. The kids were so cute playing with the colorful parachute. It was a beautiful spring day, the kids had a great time and everyone was smiling.
The pulled the parachute up, called names and the kids had to switch sides in the middle and run to the opposite side.
My daughter looks so small on the other side.