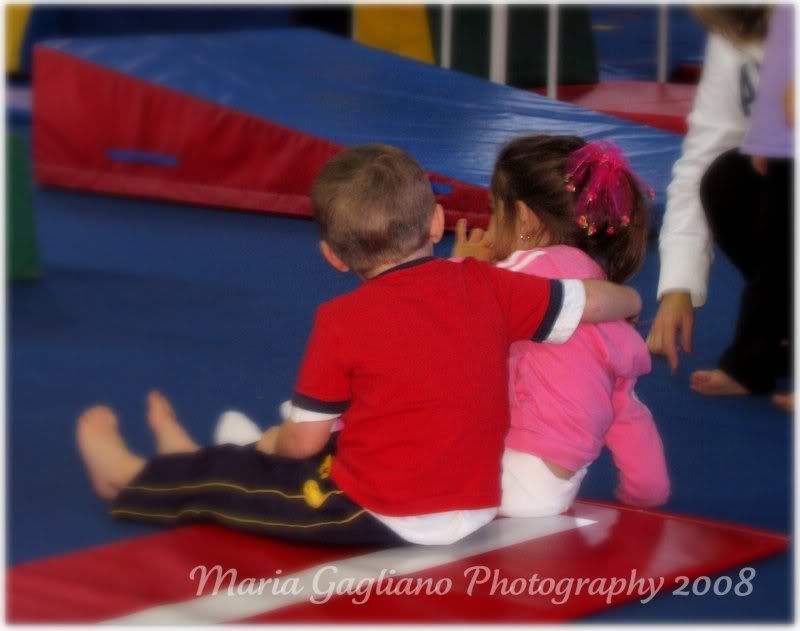 More than the
Ruby Red
of this little guys shirt, check out his arm draped around my Goddess' neck! What the??? Seriously, how cute is this?
We met this little guy in gymnastics about 2 months ago. After the arm thing they did the balance beam. He was in front of her. I watched him walk across, turn around and hold out his hand to help her off the beam. She hesitated, took his hand like the sweet, coy girl she is and stepped off. They ran back to sit down, holding hands. Cuuuuuutttteee with a capital C.
Oh yeah...this is for
Ruby Tuesday
. Join
Mary
and her minions
here
for more
ruby redness
photos.