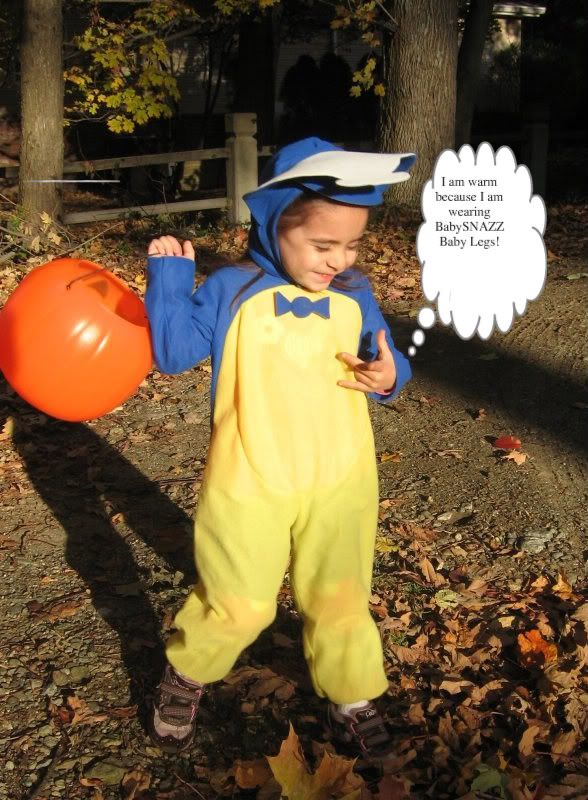 I received a pair of
BabySNAZZ
babylegs
on Wednesday and Goddess hasn't taken them off yet. She has worn them to school, to gymnastics, to ballet, and
under
her Halloween costume. There are so many wonderful uses for
BabySnazz
babylegs
. I doubt she will stop wearing these until I get a few more pairs for variety. We are running out of pink, white and black options.
These can be worn over the arms or legs. They were created for crawling babies but they are wonderful legwarmers for kids on up to teens.
With the winter months coming up on us quicker than usual these are great for over the pants if you are heading going out or under if you are playing in the cold.
They have tons of colors and themes to choose from. Check these out. I have no idea which we are ordering next because we love all of them.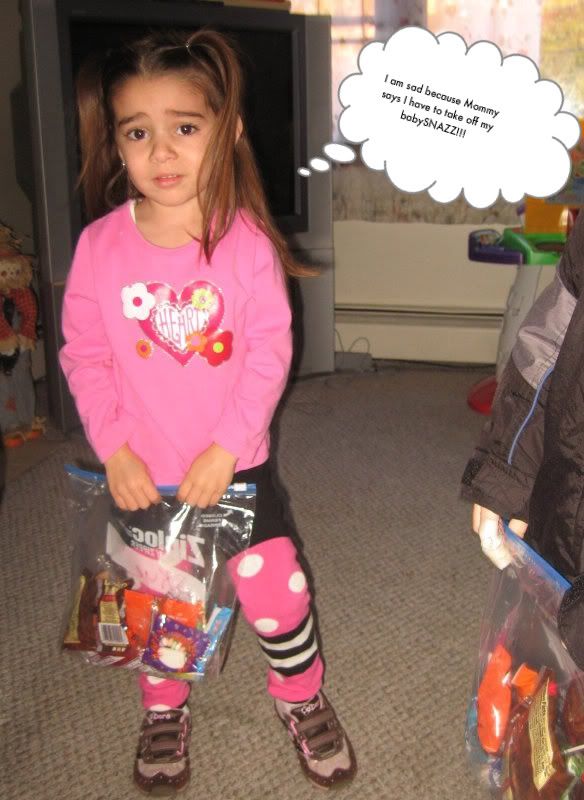 Goddess is wearing Big Top Pink Cotton
Skidpants
- Baby Leg Warmers
Head over to
BabySNAZZ
and see for yourself why your little one needs their own pair.
Do you have boys? No problem head over and check out these cute
Camo
leg warmers, how about the black, skull and cross bones or the Rock N Roll pair with the cool guitars.
Check out these Collegiate leg warmers. CUTE!
BabySNAZZ
has been gracious enough to give you, my reader a 5% discount on orders over $40.00. Just enter coupon code _
blogreview
5_.
Visit
BabySNAZZ
today and pick up some adorable, cool, hip, stocking
stuffers
today.
BabySNAZZ
has jumped on the giveaway wagon so be sure to check them out often. You never know what they are giving away.