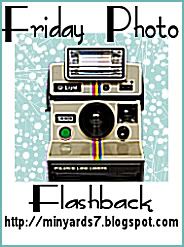 Recently I started scrapbooking again (pictures coming), but before that, I used to do digital scrapping.
Here is Goddess in 2005! Not such a flashback but work with me here.
Seriously, is there anything cute than baby clothes?
Notice the little bitty angel wings I put on Goddess because she was my little angel baby. Not that she ever acted like one and still doesn't!!
Oh Lord, was I hot or what? My mother-in-law stepped in and said, you look like you still have a baby in your belly! Thanks....