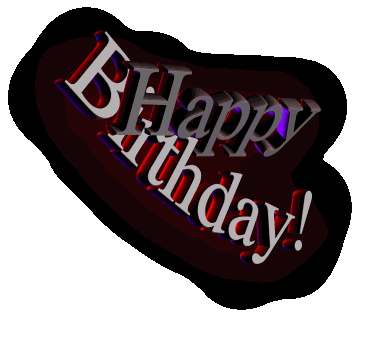 Happy Birthday to my sexy husband who turns 39 today. He
is
catching up to me.
Thanks to
The Family Review Network
, I was able to give my first product review over to
The Teach
to try out for me.
In case you weren't aware, Dove has some awesome products for women. Now, they have taken it a step further and added a men's line.
I am not sure about the rest of you, but I like my man to smell like a man. With all the scents in some soaps they can kind of come out of the shower smelling like, well, us.
Introducing,
Dove Men + Care

The Teach got to try out the Dove Men + Care Clean Comfort, Face and Body Wash.
Dove® Men+Care Clean Comfort Body and Face Wash with MICROMOISTURE technology is clinically proven to fight skin dryness better than regular men's body wash. This ultra-light formula rinses off easily for a refreshing clean and total skin comfort.
We both love the smell. The bottle has a manly look and fits nicely in the hand.
Lathers up nicely and does the job! Leaving your skin less dry than soap. No more itchy skin when you come out of the shower.
He also got to try...
The Deep Clean Body and Face Bar.
Dove® Men+Care Deep Clean Body and Face Bar with Dove ¼ moisturizing cream and purifying micro grains provides a deep clean while fighting skin dryness. It thoroughly cleanses and rinses off easily without leaving skin feeling dry and tight like regular soap does. For total skin comfort and the refreshment you want.
Again, no more tight, dry skin.
It smell wonderful and he now has his own bar of soap.
The last item was one I was jealous over. I want one for myself.
The Active Clean Dual Sided Shower Tool.
Dove® Men+Care Active Clean Dual Sided Shower Tool works with body wash for extra scrubbing power you can't get from just using your hands. The mesh side delivers the perfect amount of thick cleansing lather, and the scrub side helps exfoliate for a deeper clean. For best results, replace every 4-6 weeks.
• Build the perfect amount of lather
• 2 levels of scrubbing power
• Easy to grip and easy to hang
• For best results, use with Men+Care Body and Face Wash
Beside these awesome products for men, you can enter the
Manly Backyard Makeover Prize Package and Dove Men + Care Products in the Dove Unsung Moments Sweepstakes. There is 1 day left to get in on this awesome male orientated sweepstakes.
Alas, I also have a coupon - Click here for a $1 coupon to use on Dove Men + Care products.
In Order of The Teach's Birthday, I have a set to
give away to a lucky reader.
To Enter: Leave me a comment telling me who your unsung hero is before Midnight, April 5, 2010
US Only
*Blog about this, and leave me the link for (3 extra entries) (each entry must be separate)
*Follow my blog (2 entries) (each entry must be separate)
*Follow me on
Twitter
, leave your twitter name
*Enter another giveaway on my blog and let me know which one.
*Comment on a non-giveaway post and tell me which one.
*Tweet this giveaway and leave your link
*Add my main button to your side bar

Do not leave entries in the comment section,
those are for comments about the post only.