I am excited to see the Oscars tomorrow night and I am praying that ABC and Cablevision come to some sort of agreement before or I will have to watch the highlights online the next day. *SOB*
Are you having an Oscar Party?
I have never done anything like that but hopefully as the kids get older I can consider fun things like this.
I think Avatar is going to be a big winner this year and was checking out some ideas for blue food.
How about Blue Berry Crepes (Easy 3 ingredient recipe at
French Pastry Chef
)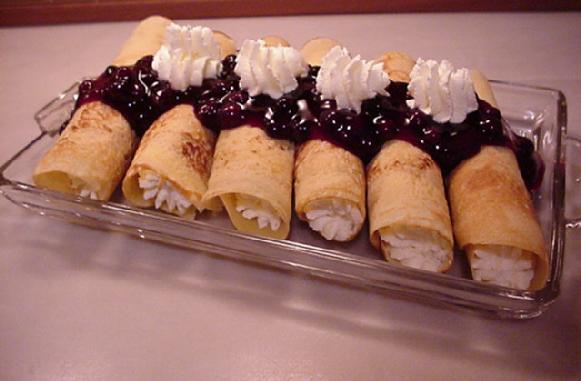 With Blue Hawaii's
Ingredients to use:
1.0 oz Blue Curacao
3.0 oz crushed Ice
1.0 oz Orange juice
5.0 oz Pineapple Juice
0.5 oz dark Rum
0.5 oz Rum
Directions:
Pour crushed ice into blender. Add curacao, rum, pineapple juice, and

orange juice

, and blend until smooth. Pour into beer goblet. Garnish with an orange slice, pineapple chunk, and cherry on a toothpick.

YUMMY!