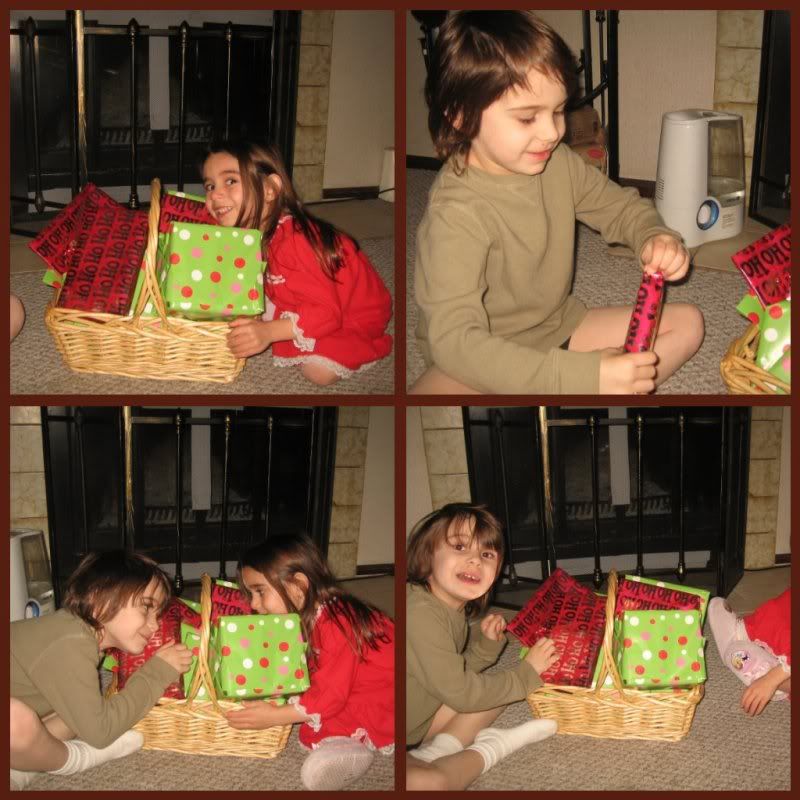 Over 10 years ago I read somewhere about a women who did 24 days of Christmas with her children by wrapping
their
Christmas books, DVDs, video tapes.
About 3 months ago I went through the kids book cases and pulled out anything that was related to Christmas and stored them in a bin in a closet. November 30
th
I spent about an hour wrapping all the books and movies and put them in a basket.
December 1st I put the basket on the table for the kids to see when they woke up. I explained that everyday one of them will open 1 gift and when the basket was empty it would be Christmas.
My son opens on the odd days and my daughter on the even. They keep track of who opens what and I love hearing them discuss the basket. It took about 3 days for them to get the concept. Of course they want to open all of them.
I love this tradition and hope to keep it going for as long as I can.
If it is a book we open, we read it, a movie we watch it and a CD we listen to it. It is a great way to enjoy Christmas for a whole month.
Usually December is about planning and buying all for one day. Then the one day is over on Christmas Day.
With our Advent calender we have Christmas for a month. We love it.