The husband is working tonight, the kids are down...it's time for Twilight!
My DVD arrived today and I have been holding it ever since.
All day, I waited for this moment when I could sit down on the couch, with a comforter and watch it again!!!!
Yes, that is a 42 year old women kissing a DVD case. What? Like you never did that!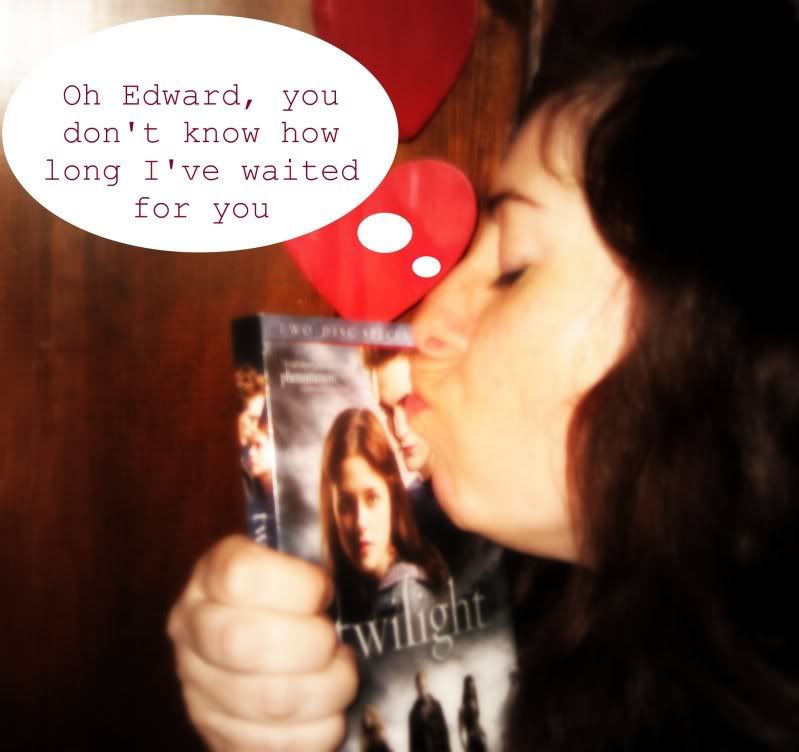 That is a happy lady right there!!!