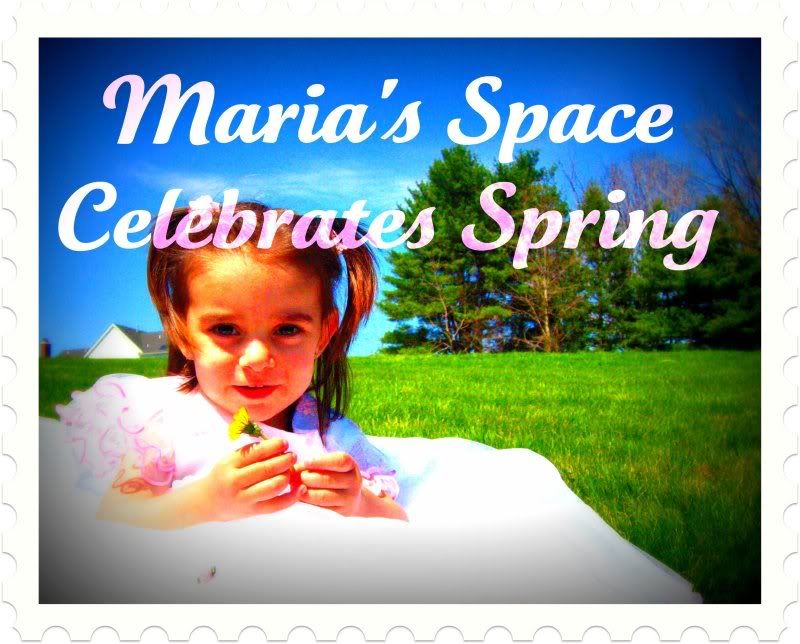 Spring is in the air and I have never wanted it to come more than I do right now. This winter was a rough one. Cabin fever hit for the first time ever. I just need a good dose of sun!
To help me celebrate Spring I have enlisted the help of a few amazing women from the
Etsy
community.
Today, please meet Kath from
Out On A Whim.
I was searching for things that reminded me of Spring and Easter, when I fell upon Kath's shop.
I loved all her cute, little tags that reminded me of Easter when I was a child, beautiful, whimsical and magical.
Kath resides with in Ohio with her husband of 24 years, her 4 sons, ages 21, 18, 16 and 10, a slew of cats and a dog. When she isn't helping her husband run his company she throws herself into her hobbies and boy does she have quite a few. She loves crafting, shopping and reading. She is a magazine
junky
, and love cookies and chocolate (
woot
, girl after my own heart)!
I Interviewed Kath and asked her some questions.
When did you start working with paper?
I was a decorative painter, selling in several shops, when I started
scrapbooking
the kids pictures circa 1990. At one time I had ALL my family pictures in books...now I am YEARS behind. Thank goodness for graduations that force me to get some done! I started doing altered art, with my collage tags, about 5 years ago. I've made and sold thousands of them!
Where do you get your inspiration?
My inspiration comes from the old papers I use, the "junk" I collect, as well as books and movies based on days gone by. I also listen to a lot of Allison
Krauss
in the studio!
What do you love most about what you do?
I love giving old "junk drawer" items new life. I go to the flea market and buy all the stuff that no one else wants, and make it into something no one else would have thought of. A funny note...usually whatever I was snapping up for pennies one month, the next month will be everywhere, and for more than pennies! I think the vendors know me and share notes,
lol
The jokes on them though, because I am looking for something different
everytime
I go! And I am CHEAP!
I also just love sitting in my studio, on a warm sunny day with the windows open, or a cold winter day with the space heater blowing on my feet, creating new things, listing on
etsy
, and singing with the
cd
player cranked way up (I do this when I'm home alone!), and just having a blast!
Doesn't she sound like
everyone's
best friend? Love her!
Kath, has graciously offered to give away
this
adorable set of her Easter
tags to one of my readers.
Beside Out On A Whim, Kath has the following
Etsy
Shops:
http://www.ineedthat.etsy.com
for
kewl
supplies and vintage stuff you NEED
http://www.sweetlibertyprims.etsy.com
for primitives with an altered twist
http://www.gethappy.etsy.com
for fun things for scrapping and happy living!
Also, check out her
blog
when you have a chance to learn even more about her.
Now for the Giveaway Details:
Prize Description:
One lucky reader will win
a set of beautiful Easter Tags from Out On A Whim.
How to Enter:
Visit
Out On A Whim
then come back and tell me about one of Kath's other items. (
If this rule is not followed you will be disqualified
).
Deadline:
April 4, 2009 by Midnight
Do You Want More Entries?
(

PLEASE NOTE:

YOU

DO NOT

NEED TO LEAVE A COMMENT FOR EACH SEPARATE ENTRY. LEAVE ALL YOUR ENTRIES IN ONE COMMENT. I GO THROUGH EACH COMMENT AND I WILL ADD THE ADDITIONAL ONES TO MY SPREADSHEET

).

*Favorite Out On A Whim on
Etsy
* Blog about this contest and link back to me (provide the link in the comment).
* Follow Me
*
Add me to your
blogroll
*Follow me on
Twitter
, Tweet this and leave the link.
* Subscribe to Maria's Space (if already a Maria's Space VIP "subscriber", please let me know how you receive my feed).
* Post my button on your sidebar

A winner will be chosen by Random.org and notified within 2 days. You will have 3 days to claim your prize or another winner will be chosen.