If you are new to the meme, welcome. To find out why I began Self Portrait Sunday, see my first post
here
.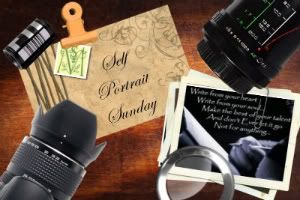 The rules are simple. Just post a picture of yourself linking back here. Hope to see your beautiful faces.
This weeks picture was taken over 2 weeks ago and I have been meaning to move it from Blackberry to computer.
I was waiting for Handsome to come out of school. There is no snow on the mountains or trees which seems so long ago now.
This was taken last this past Wednesday. Big diff right?