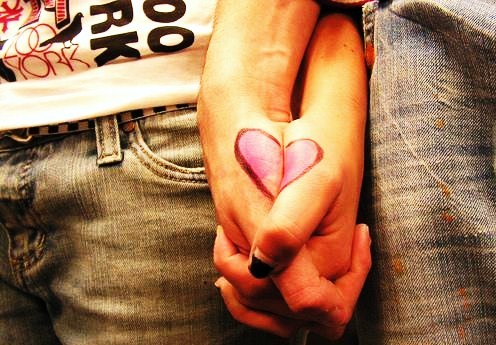 The word "
license
", according to Wikipedia, means to give permission. We need a license or need to take a class for everything, driving a car, getting married, selling houses, etc. Yet, for one of the most challenging, rewarding, hardest jobs on the planet, we don't. Anyone schmuck can have a child, thus making them a parent. Why are people not forced to take a class before they can become parents?
We head into parenting without any knowledge, hauling our own baggage, histories of our own parents mistakes, fears, phobias, idiosyncrasies, yet we are allowed to shape, mold and teach the next generation. It is just plain scary!
I had my first child at 36 years old. The positive side of having children older is I got to watch many friends and family make mistakes along the way. We all parent differently, and while I don't judge anyone's parenting style, (mostly because I understand the second paragraph of this post) it is sometimes harder not to judge when I see some life altering mistakes being made.
Last week my niece, who has always been extremely sensitive (the kid used to tear up when she was 2 years old during Hallmark commercials or when she was talking about something sad), posted something on her Facebook wall that worried me and I just had to call her. I noticed messages from friends who were saying they were sorry about what had happened during the day. She is 15, what could have happened during the day?
When I called, I asked are you physically OK? I know that at 15 to ask if you are OK would be crazy. No one at 15 is OK. They maybe alright but there is a lot going on at 15 hormonally and mentally. When she told me she was physically OK I asked if it was about a boy. It was! Surprise, surprise.
She, wanting to be honest with her parents had gone to them and asked if it was OK for her and this boy to get together, watch movies, hang out with each other. Her parents, being like the rest of us, people who didn't need an education to be a parent told her that this boy, who is older than her, is trying to get in her pants, and will eventually go to college and leave her.
Ummm...OK...while I get the wanting to be an adult and warn this young teen of the makings of a typical guys head and how it works, I think they missed an opportunity.
What they taught her, was to lie. Go behind their backs for the things she is passionate about. Most teenage girls (not the girls on Maury) at this age, in case anyone has forgotten, which her mother obviously has, are not thinking about sex. The act of sex is scary. They are romanticizing holding hands, calling someone a boyfriend, hugging and kissing a boy. To even put that thought in her head makes her think about it. Try to keep them apart and she will do what she has to in order to get him/keep him.
What she and this 17 year old boy were asking to do, was watch a movie and hang out. These are things that if my daughter had asked me, I would hope that I would say, "Yes, he can come over here when Daddy and I are home. You can watch a movie in the living room with us. We would love to meet him."
Then I would make sure that The Teach and I were home. There would be rules. They would not be allowed to go to her bedroom unless they kept the door open. Allowing them the time to be together without being alone would show her that I trust her to make the right decisions for herself, under my supervision of course.
If this boy were pressuring her to go further than she wants, I would trust that she is smart enough to know what her boundaries are. The only way to do that, is to talk openly about making the positive choices without scaring her. There would be plenty of time to have the "he's trying to get into your pants talk."
Shutting the door on this relationship, as her parents have, creates a bigger problem. She wants to be with this person. She will eventually lie to do so. Teens who are kept apart will find a way to be together. Plus, this will affect everything for her. Why? Because she is passionate and feels she knows what she wants. They are not even giving her the chance to see if this isn't what she wants. Maybe by spending time with him, she will see he is not the person for her and move on.
In no way, am I advocating that she and this boy date. She is 15 but, this first relationship, positive or negative will affect the way she deals with all others.
My suggestion to her was, try not to bring this up. Your parents, are not going to wake up tomorrow morning and tell you they have changed their minds. Try to show them that you are the smart girl, I know you to be and that you can handle this. By acting like the angsty teen they think you are, they feel they made the right decision for you. Put this away for a week or two, busy yourself with friends, school, and crew and revisit it again telling them that you would like them to reconsider and invite him over for dinner and a movie with your family.
Kids grow up so fast, parents need to make sure they are doing the best they can without being selfish or judgmental. You cannot tell someone how they feel. If your teen says, this boy is perfect or the guys worth fighting for, that is how they feel! Telling them how you think they feel, is not the answer! Don't close the door on your teens feelings or honesty because you are uncomfortable with the conversation. The only way to get through the teen years, is to be open and allow your teen the room to be their own person. In the long run, it is the only way to have a lasting, loving, relationship with them.