A few days ago I received a screener copy of a Twentieth Century Fox Home Entertainment movie called
The Fantastic Mr. Fox
starring George Clooney.
I love watching movies with my kids, my daugher especially loves to sit down and watch a movie with me.
Fantastic Mr. Fox on DVD and Blu-ray Disc/DVD Combo Pack (Blu-ray, DVD and a Digital Copy) drops on March 23 from Twentieth Century Fox Home Entertainment:
Academy Award-winning Hollywood heavyweights George Clooney (Up In The Air) and Meryl Streep (It's Complicated) lend their voices to the hilarious, heartwarming and dazzling stop-motion animated adventure from visionary director Wes Anderson (The Royal Tenebaums) Fantastic Mr. Fox. In the re-imagined classic family tale, Mr. and Mrs. Fox (Clooney and Streep) live a happy home life with their eccentric son Ash (Jason Schwartzman: The Darjeeling Limited) and visiting nephew Kristopherson. That is until Mr. Fox slips into his sneaky, old ways and plots the greatest heist the animal world has ever seen. When mean old farmers Boggis, Bunce and Bean join forces to surround Mr. Fox and his family, they don't realize they are not dealing with any old fox – it's Fantastic Mr. Fox and he has a fantastic master plan to save the day! Based on the beloved best-selling book by Roald Dahl (Charlie and the Chocolate Factory), Fantastic Mr. Fox is family fun at its finest. Anderson employs a colorful supporting cast to bring his eccentric characters to life including Bill Murray (Lost In Translation), Owen Wilson (Marley & Me) and Willem Dafoe (Spiderman triology). The DVD and Blu-ray Disc/DVD Combo Pack are packed with behind-the-scenes bonus features, including a special inside look at how stop-motion animation really works and much more.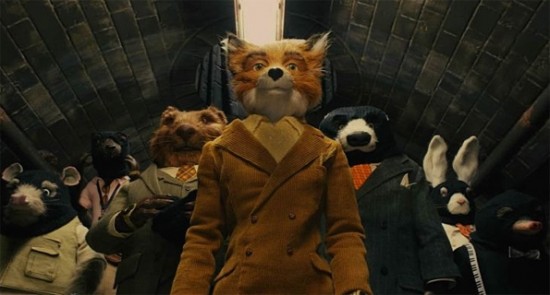 In A Nutshell: The movie reminded me of some of the movies I saw as a child because the animation is "stop-motion" like the Rudolph's Shiny New Year and A Year Without A Santa Claus.
Roald Dahl is a brilliant author and James and the Giant Peach was one of my favorite books when I was growing up.
This is a grown up animated story. I tried to get my 4 year old to watch with me but she was uninterested. I think it is because the colors aren't as vivid and the images weren't as quick as the movies kids are used to these days.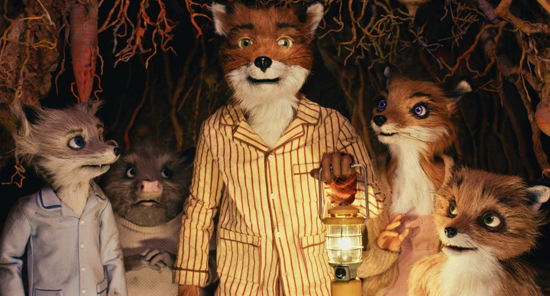 There were parts I wasn't comfortable with like farmers shouting, "lets kill kim" before shooting Mr. Fox's tail off. Also, the scene where Mrs. Fox is bandaging up Mr. Fox's bloody butt, where his tail came off keeps replaying in my head. I could have done without the bloody bandage. Other than that, the movie was smart, and older children or adults may be more interested than your little one.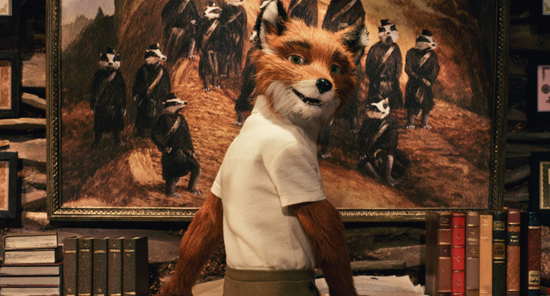 It was too wordy and slow for today's kids to sit through but the idea of stop-motion animation in a new format was fun. I really loved the soundtrack/score.
To Buy: Head over to Amazon and pre-order your copy now.
To Enter: Leave a comment letting me know what you think about my review by filling out the form below by Midnight, February 28, 2010.
US Only
*Blog about this, and leave me the link for 3 extra entries
*Follow my blog
*Follow me on
Twitter
, leave your twitter name
*Enter another giveaway on my blog and let me know which one.
*Comment on a non-giveaway post and tell me which one.
*Tweet this giveaway and leave your link
*Add my main button to your side bar