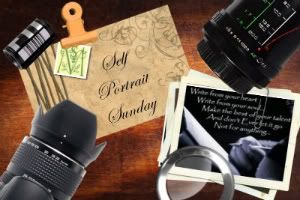 Oh, my poor little meme has never quite caught on. So sad. Funny, people just don't like taking pictures of themselves but when we are old and gray and have a lot of people pictures of obscure things what then. I much prefer to think I am going to live into my Golden Years and will cherish all photos of me looking younger and full of life's promises.
These were taken on Thursday and my hair was biiiigggggg.
Totally airbrushed to the max. Why should only celebrities look good?