As millions of people are preparing to spend more time outdoors make sure you are also planning to keep safety on the checklist. Whether you are traveling, camping,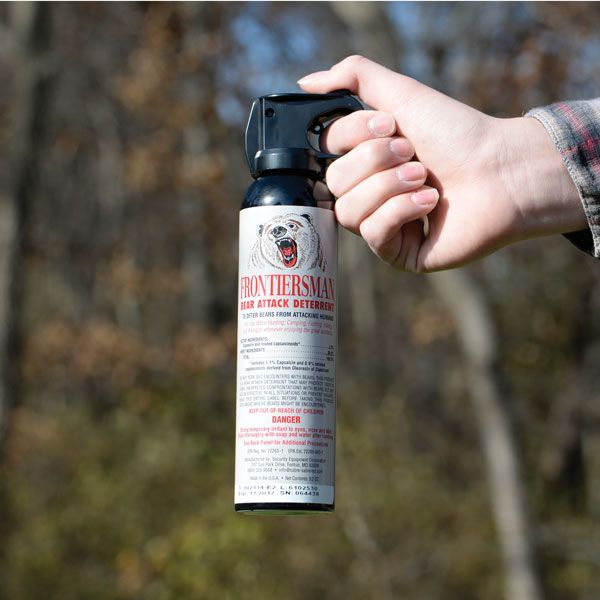 barbecuing in your backyard, or walking the beat make sure to prioritize safety. Check out a few of SABRE's most popular safety products to keep you, your family and your home safe while celebrating the holiday.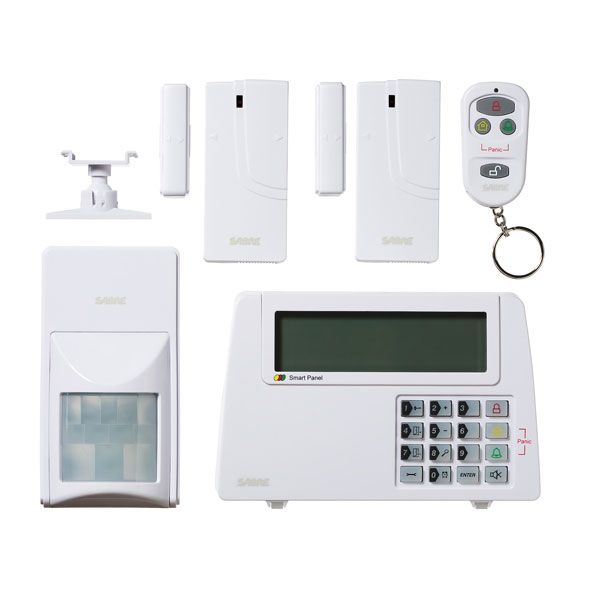 For your home, check out the
Wireless Home Alarm System
. With no complicated wiring to install, this sleek home alarm system is easy to connect and and will look great in any home, while alerting homeowners and neighbors of potential dangers. The system includes a LCD panel, motion sensor, door and window sensors and a key fob remote. The design is user friendly and extremely loud at 120 dB. Make sure your home is protected while you are away with this alarm system.
If you and your family plan on camping this this summer make sure to pack the
Frontiersman Bear Spray 7.9 oz
to ward off potential dangers. This maximum strength spray will provide ultimate protection from bears at 30-feet away. The practice spray provides peace of mind by making sure you are comfortable before ever having to use the bear spray. This device delivers up to 40% more spray/burst than other brands in a heavy fog delivery for added defense. This field tested and proven effective bear spray will provide safety and peace of mind in potentially dangerous scenarios.
I received a can of Frontiersman Bear Spray and while I didn't have to use it I did test it to see if it was easy to use. It is a pepper spray for bears that really delivers a punch. It was easy to spray and definitely provides peace of mind. I think about bears every time we go walking or hiking. We have many in my neck of the woods and while they don't charge and attack I love knowing I have one in my backpack. I will be picking up a belt case for it this week.
Lastly, keep your kids safe while out and about, playing in the neighborhood or at night with the
Personal Alarm with Clip and LED Light
. Perfect for any age, this alarm clips on to shirts, pants, backpacks or purses to light up a dark night and alert of impending danger.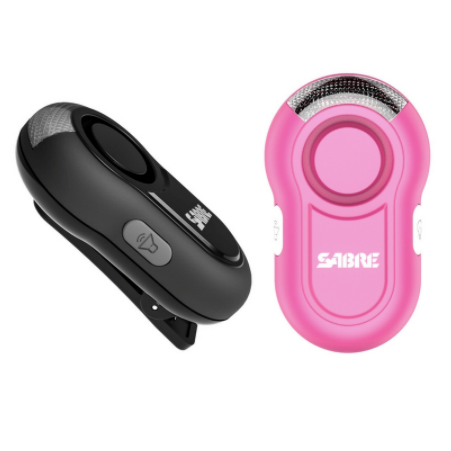 This weatherproof device will alert of dangers up to 600 feet away. The easy-to-use gadget will help keep your kids safe with the 120 dB alarm and LED lights, with three modes for optimal security in all conditions and situations.
For a full list of all SABRE's safety products, please visit their website at
https://www.sabrered.com/
.