Psychology Phd and Performance Specialist Addresses Back to School Anxiety In the Wake of Covid..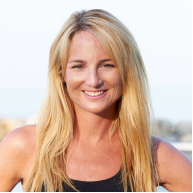 The start of any school year is typically nerve racking for kids, parents and teachers alike. Fall 2021 is not a "regular" back to school time. For many, this is the first time they will be returning to class in person. Tensions are high as the mask debate rages on, people are divided about vaccines, and the Delta variant has proven to be highly contagious as more children are hospitalized with Covid 19 and doctors fear it could get worse. How should parents talk to their children? How can parents cope with stress? How do parents answer difficult questions posed by their children. Haley Perlus is a psychology PhD. She can address some of the following issues that are bound to come up as school resumes:
Children being bullied for wearing a mask- In schools that don't have a mask mandate, some children and their parents may elect to wear masks. How do parents instruct their children to deal with those who might bully them for doing so?
The vaccine debate -Approximately 49% of the US population has been fully vaccinated. This is bound to cause heated debate among parents in discussion, and even older children. How can both parents and children express their viewpoints without causing fights and alienating friends?
Health Anxiety- Many children, parents and teachers may feel fearful about returning back to school and potentially exposing themselves to Covid. How can people lessen anxiety about getting Covid? For those who are fearful, what protective measures can they take and how can they stand their ground in "socially awkward" situations.
Saying No as A Parent- There may be events or outings that as a parent you are not comfortable having your child participate in.
How do you explain this to your child/children? How do you speak to other parents who don't share your viewpoint?
Integrating your child to be social again- Depending on where you live and your circumstances, some children have been more isolated from peers than others. School and other interactions took place over Zoom. Parents need to work with children to help reintegrate them into in-person interaction.
About Our Client
Dr. Haley Perlus knows what it takes to overcome barriers and achieve peak performance. As an elite alpine ski racer, she competed and trained with the best in the world, pushing herself to the limits time and time again. Now, with a PhD in sport psychology, Haley continues to push boundaries and drive peak performance, helping athletes and Fortune 100 executives reach their goals.
Haley works with individuals and teams to manage and expand their energy capacity while increasing resilience, focus and drive. Dr. Perlus is a highly sought-after keynote speaker, professor, author and consultant to Division I athletes. She has spoken at many events some of which include VISTAGE, Tec Canada, Elite Fitness and Performance Summit and Trilogy Athletes. She is an adjunct professor at the University of Colorado lecturing on applied sport and exercise psychology at the graduate level. She has authored several books including The Ultimate Achievement Journal and The Inside Drive and her articles have been featured in publications such as Thrive Magazine, Fitness Magazine, IDEA Fitness Journal, EpicTimes, Telluride Inside, MyVega and BeachBody®.
Dr. Perlus earned her PhD at the University of Northern Colorado with an emphasis on social psychology of sport and physical activity, her MS at the University of Florida in sport pedagogy and her bachelor's degree at the University of Western Ontario in kinesiology. Haley loves both water and snow skiing, and hiking. Her favorite meal is anything that requires only chopping or blending.