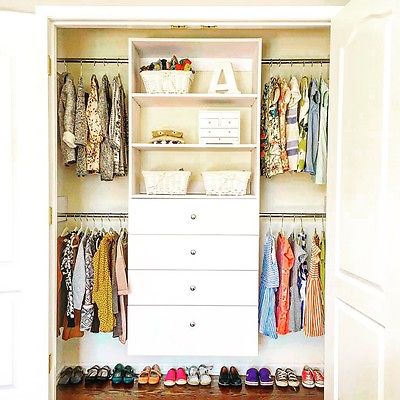 MODULARCLOSETS.COM HELPS YOUR FAMILY GET BACK-TO-SCHOOL ORGANIZED
***
From Supplies and Clothes, to Routines and Activities, ModularClosets Has Practical Tips To Help Ease The Back-to-School Chaos and Stress

It's hard to believe it's already the start of another school year. Where did summer go? Every parent knows how chaotic and stressful

back-to-school

can be for both themselves and their kids. Establishing organization and routine ahead of time is key to minimizing the stress.

Marty Basher

, home organization expert with

ModularClosets.com

, is here with some practical and easy-to-use suggestions for easing the transition for everyone.



Supplies and Clothes:
Go through current school supplies you still have from last year, as they might be useable again this year. Supplies don't always need to be new.




Save money on clothes by organizing a neighborhood clothing swap. Set aside gently worn items that the kids have outgrown or no longer wear and swap clothes with other families in your neighborhood, school or church.




If you can, delay shopping for school clothes until October. Retailers oftentimes offer deeper discounts after school has started. Also buying clothes in off-peak seasons will save some money. For instance, buy winter clothes in April when stores are making room for summer stock.




Back to school shopping can get expensive so keep an eye out for specials and deals. Social media is a good place to monitor for deals from your favorite stores. Make sure that you are watching their sites for pop up sales and discounts for the things you need.




Be good about sticking to the list that your school provides of required school supplies. It is easy to get caught up in all the new gadgets and organizational items available each year, but they aren't always necessary and can oftentimes end up as money wasted. Start off with the basic needs and then throughout the year add items that might be helpful.




Watch for help from your state. Many states offer "tax free" shopping days for back-to-school shoppers. This usually applies to clothing, shoes and supplies, but some have allowed the tax free saving to apply for electronics and computers. This is no reason to just buy these items for the sake of buying them, but if you are in the market and need something this can be a great savings.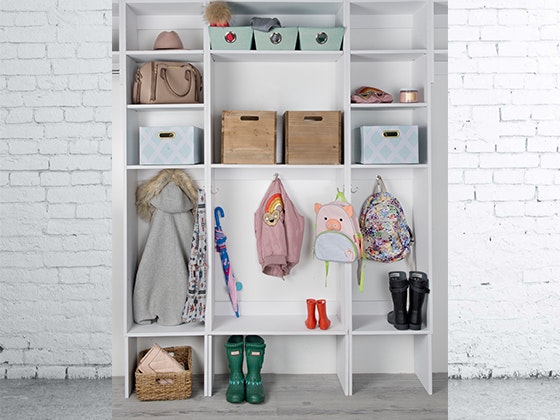 Set up an organization system for school clothes to avoid mad scrambles for finding clothes. Get your child's closets organized so that outfits appropriate for school are front and center and easily accessible, with matching tops and bottoms are hanging together. Donate any clothing they have outgrown and put out of season clothing away or off to the back of the closet so as not to distract.




Don't start the new routine the night before. Get the kids, especially younger kids, back into the school routine at least a week before the first day of school. This means bedtime is earlier and wake time is earlier. If you don't do this the first day of school could be a disaster. This may be met with a lot of resistance, but use your best stern parenting skills and you will be glad you did.

A successful routine also includes having your kids pick out their school clothes and pack their book bags the night before. This will help avoid any scrambling in the morning and forgetting to pack everything. Involving your child in this process is a great way to give them some control over their morning routine.




Prepare snacks and lunches in advance – lunch and snacks are important to your kids and for fueling them throughout the day. Preparing these ahead of time eliminates stress and rushing the day of. Buy foods in bulk to save time and money. Label lunches and daytime snacks with each child's name and place them on the counter for easy grabbing as they go out the door. Portion out after school snacks and place them in the pantry for kids to grab as an after school treat.




What about sports gear? Make a routine of organizing these items in a manner that allows for easy wash and quick reuse. Instead of folding and putting away athletic clothing that immediately gets worn and then washed again, invest in some bins, baskets or storage bags (one for each child) that stay in the laundry area and immediately put washed jerseys, socks, etc., into the basket or bin for easy access and easy storage.




Having a routine for doing homework helps with getting it done efficiently and without distractions. While, yes, homework can be done any place, it is much more beneficial, organized and productive when you can create a space that is designed for it. This doesn't mean that you need to have a separate room or "office" for homework time, any area can become the perfect homework spot with a little planning.




Designating a space for important school stuff is also helpful. Whether it's in the kitchen, in a basket, or on the floor next to the front door, find a spot in the house where you can store everything that needs to leave the house with you in the morning.
Activities and Schedules:
Having a family calendar for everyone to see will help everyone know who needs to be somewhere when and what everyone has going on. As kids get older, their schedules get busier and it's tough to keep everything in our heads. Create a monthly calendar that has family events like sports events, teacher conferences and concerts. Review the calendar over dinner Sunday night so everyone gets where they need to get on time.




Carpools can be very helpful for busy parents with kids who need to get places. Setting up carpools with parents who have kids going to the same school or activities will help you efficiently get your kids everywhere they need to be and on time, and will also be of help to other parents by sharing the efforts.
Marty Basher is the home organization expert for Modular Closets. Modular Closets are high-quality and easy-to-design closet systems you can order, assemble and install yourself, in no time at all. Using closet modules (closet pieces you can mix & match to design your own modular closet), homeowners everywhere are empowered to achieve the true custom closet look- for nearly 40% less than standard custom closets. Visit the site at

https://www.modularclosets.com

For more information or to design your own custom closet system, visit www.modularclosets.com. Follow them on Facebook, Twitter, Instagram, and YouTube