AWARD-WINNING RECORDING ARTIST
SHARES HER HOLIDAY SPIRIT WITH
AND HER ORIGINAL SONG & FAN FAVORITE
NEW SINGLE "RUNNING FROM THE GRAVE"
IMPACTING TRIPLE A RADIO JANUARY 7, 2013
RECORDED NEW TRACKS FOR UPCOMING ALBUM WITH
PJ BIANCO, MARSHALL ALTMAN AND BLEU
(L.P., JONAS BROTHERS, DEMI LOVATO, MATT NATHANSON, NATASHA BEDINGFIELD, KATE VOEGELE)
LOLLAPALOOZA DEBUT ON THE THE BMI STAGE 2012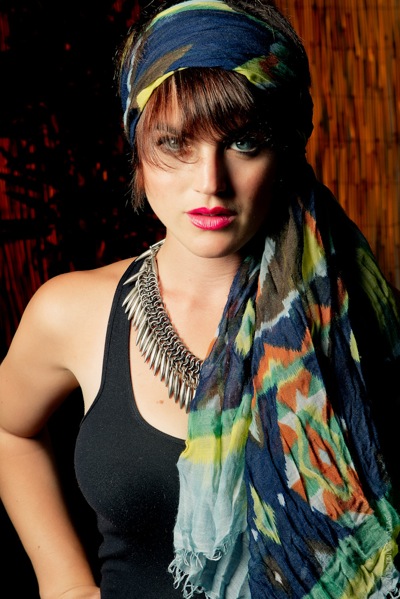 MAJOR NATIONAL TOURS COMPLETED
WITH BOTH BOB SCHNEIDER (SUMMER)
& THE SUNSET SESSIONS TOUR FEATURING DUNCAN SHEIK & ALPHA REV (FALL)
TV APPEARANCES ON
WLS / WINDY CITY LIVE

(CHICAGO, IL),

WBBM
(CHICAGO, IL),
KATU
(PORTLAND, OR),
KING
(SEATTLE, WA),
KUSA
(DENVER, CO),
WCNC
(CHARLOTTE, NC),
WISH
(INDIANAPOLIS, IN)
Laura Warshauer, BMI and the Songwriter's Hall of Fame 2010's "Holly Prize" winner (named after Buddy Holly and presented to only one singer-songwriter per year) is closing out her whirlwind year in style two fantastic holiday tunes. 2012 marked a very special year for Laura as she made her debut at the Lollapalooza music festival in Chicago, IL as well as performed on two national tours with Bob Schneider (Summer) as well as the Sunset Sessions featuring Duncan Sheik & Alpha Rev (Fall) respectively. The Columbia Free Times said this about, "a Jersey girl whose confessional style sits somewhere between Tori Amos and Janis Ian," while Time Out Chicago made her Chicago show a "Critic's Pick."
She is now sharing her version of "Deck The Halls" as well as her original Christmas tune, "I Love You, Mr. Grinch," with the world this holiday season. "I had fun working with writer/producer Stephen Stahl in his Los Angeles studio to create my own version of a holiday classic," says Laura. A music supervisor friend (who was looking for holiday tracks) suggested Laura give her own vibe to the holiday classic, "Deck The Halls." Laura also notes of the track, "I'm happy to share this with fans, and hope it adds a little extra something to this season's festivities, as it did for me in recording it!"
"I Love You, Mr. Grinch," the quirky love song, written from the perspective of Cindy Lou Who, was penned in 2010 after Laura made the big move from New Jersey to Los Angeles. "I remember feeling a little disoriented because I was used to growing up on the east coast with the cold weather (along with all the music, decorations, and lights) signifying the holidays," Laura says. "In my new town, the weather was perfect and I loved it, but I wasn't used to [it] in December! Writing and recording "I Love You Mr. Grinch" was my way of feeling the festivities." Watch the video for "I Love You Mr. Grinch" and download/stream the track, produced and recorded by Jason T. Miller (Kanye West, Keyshia Cole).
Laura recently spent time recording multiple songs with PJ Bianco including her hot upcoming single, "Running From The Grave," which will impact Triple A Radio on January 7, 2013. The track is already garnering select airplay including Rodney On The Roq's show on KROQ and WZEW in Mobile, AL. Accompany video for "Running From The Grave" due shortly after radio impact date.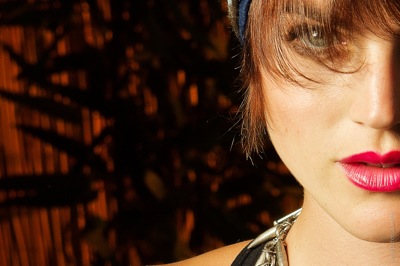 "Fantastically Talented."
"Every once in a while, we come across an artist that we just can't wait to tell the world more about. Laura Warshauer is one such artist. The singer/songwriter mixes powerhouse vocals with stark, insightful lyrics… Her catchy hooks don't hurt, either."
"Keeping it real: Warshauer is an intuitive songwriter with a knack for including a revealing detail in her lyrics."
---ASBURY PARK PRESS

"Don't let Laura Warshauer's shyness fool you. Underneath her shell lies a pearl ready to shine. She already has her foot in the door and it's her catchy songs and 'take you by surprise' edge that will continue to hold it wide open."
--- MUSIC CONNECTION
"Laura Warshauer is set to become a household name. Her thoughtful & relevant lyrics combined with rich vocals that conjure up Stevie Nicks, Alanis Morissette & Pat Benatar make for the next leader in the female rock arena."