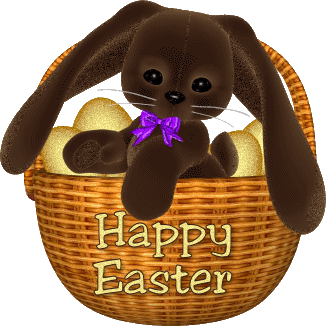 I have one kid who LOVES candy and the other who can take it or leave it (although lately he tells me he likes lollipops and gummi's) which is why I try to stay away from Candy baskets.
Over the years the kids have received books, bubbles, stuffed animals, bath things, crafts, DVDs, and a PIECE of candy.
Here are some kid approved DVD ideas for this year's Easter Basket available from 20th Century Fox and MGM Home Entertainment:
• Catch up on all the Chipmunk mischief in Alvin and the Chipmunks on Blu-ray Disc, just in time for Alvin and the Chipmunks: The Squeakquel!
• Contemporary blockbuster hits and family favorites on Blu-ray Disc include Horton Hears A Who, Ice Age, Ice Age: The Meltdown, The Pink Panther 2 and Night at the Museum.
• Share timeless childhood classics on DVD with The Black Stallion, Chitty Chitty Bang Bang and The Secret of Nimh.
Each Blu-ray Disc and DVD is adorned with a colorful and eye-catching 'Easter Basket Approved!' dyed egg sticker.