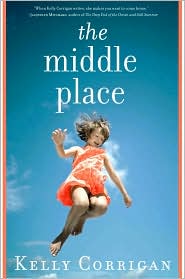 Random Integer Generator
Here are your random numbers:
Timestamp: 2009-05-12 14:31:00 UTC
Meredith said...

I also am reading American Rust which I won like the above commenter.

The winners of the
Tine Temptations
Yummy Mother's Day Giveaway are....
Random Integer Generator
Here are your random numbers:
140
74

Timestamp: 2009-05-12 14:54:09 UTC
Janet and Maya
said... I agree with you, what's not to love about this great
etsy
shop! Yummy treats and bags.....great combination.
Melissa is so talented, I am in awe of her creativity. I can't picture an ICU Cardiac nurse - if I just looked at the
etsy
shop without reading your review, I would have thought for sure that she was an artist.
The flavor ideas are as striking as the beauty of these treats. The margarita cupcakes for
Cinco
de
Maya are such an imaginative idea! And they sound so good. The pretzel topping.... Even the umbrella is such a cute touch for the photos. Okay, I'm talking myself into buying them....
brb
. Okay, they are ordered! Giveaways work to bring business, at least with me!
The presentation of all the items is as creative as the recipes. I wish the pictures on the
etsy
frontpage
were bigger to do them justice.
The bags seem very reasonably priced to me.
I wonder if Melissa has considered taking her bakery treats to a craft show or market? Our little town has a European Market every Saturday,
yummmmm
, and no shipping costs.
Okay, this is turning into the longest comment ever, sorry!
1. I wrote (and wrote!) about
TT
2. I
faved
TT
on
etsy
3. I made a purchase
4. I made a purchase
5. I blogged at www.giveawaysonblogs.blogspot.com/2009/05/saturday0502
6.I added you to my
blogroll
at www.giveawaysonblogs.blogspot.com
7. I follow you on twitter and tweeted, I'm
janetmom
2
maya
and tweeted here http://twitter.com/janetmom2maya/status/1686637086
8. I subscribed to Maria's space by email
9. I added your button to my sidebar at www.giveawaysonblogs.blogspot.com
Thanks for doing all the hard work of a giveaway and thanks to Melissa for creating such beautiful treats and introducing them through a giveaway!
Donna said...

1. I like the Mothers Day CupCake Bouquet.
2. I put you on my blog roll.
3. Google feed subscriber
4. Button on my blog.


Winners, I will be emailing you this afternoon for your mailing information. If you do not receive an email, please contact me.

To everyone who enters my contests, Thank you so much for your continued support of my website. I appreciate your comments.