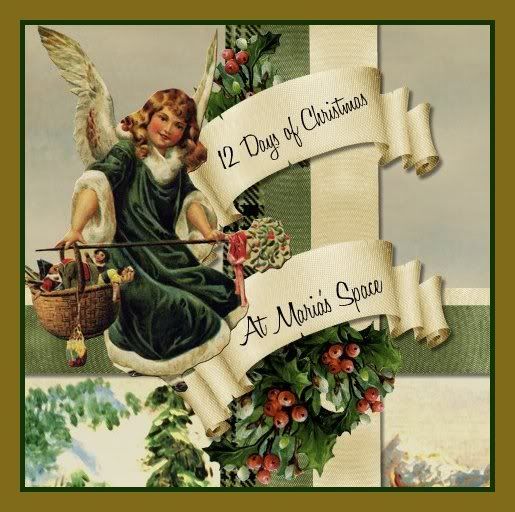 On the 4

th

Day Of Christmas......
12 Days of Christmas continues here at Maria's Space with my 4

th

Giveaway of the month.
Lucky readers,
Perhaps you remember a few months ago when I told you about Handbag Planet. If not, perhaps
this
will refresh your mind.
Handbag Planet recently
merged
operations with another handbag retailer. The new name of this venture,
Handbag Heaven.
What does this mean to you? Well, pull up a chair and let me tell ya.
Handbag Heaven
has the best in designer bags for less money.
With twice as many bags in inventory. You will surely find something you like. Good luck finding only one though.
These are the bags you see the likes of your favorite

celebrities

sporting in any of the rag magazines. Indulge yourself and get the hottest styles for yourself and someone else. There are tons on clearance and
Handbag Heaven
has graciously offered one of my readers a $25.00 gift certificate toward a new bag.
Why not pick out one for yourself or as a Christmas gift for someone else.

Whatever your needs are handbag, shoulder bag, wallet, I-Pod case, or clutch, cell phone holder you will find more than 1 you love at Handbag Heaven.

Giveaway Details:
Head over to Handbag Heaven, check out the beautiful bags and leave a comment below telling me your favorite.
The Contest ends on November 20, 2008 at midnight.
A Winner will be selected by Random.org and notified within 2 days.

You have 3 days to claim your prize or another winner will be selected.
Need more entries? 1 extra entry for each bullet
Subscribe to me by email or to my feed.
Post about this contest on your blog
Put my

12 Days Of Christmas Button

in your sidebar. I will be hosting a giveaway at least once a week for the next 3 weeks.
Sponsored by: Handbag Heaven